Lancashire
Transform Your Lancashire Property with Wrought Iron Gates
Looking for wrought iron gates in Lancashire? If so, here at Wrought Iron Gates Direct we have a stunning collection of high-quality gate designs that are suitable for any residential pedestrian or driveway entrance. Representing exceptional value for money, our garden and driveway gates are durable, affordable, striking and capable of withstanding the rigours of modern life. In fact, whether you are searching for a traditional or contemporary design, our wide selection of products will complement any architectural style.
Garden Gates Lancashire – Secure and Stylish Pedestrian Entrance Solutions
When thinking about securing your garden space there are two primary types that we can offer:
Wrought Iron Garden Gates: Available as standard in 3ft and 4ft height variations, this range is ideal for front pathways, garden entrances or any other area of your property that requires a low level of security.
Wrought Iron Side Gates: We have a wide range of designs available that measure approximately 6ft in height. They are perfect for side entrances, rear access points, or any other location where the provision of a higher-level security barrier will prove beneficial.
What are The Benefits of Installing a Pedestrian Gate in your Garden?
Regardless of the design you choose, our range of garden gates will bring a whole host of benefits to your property including:
Enhanced privacy and security, keeping vulnerable areas of your home and garden free from unwanted visitors and prying eyes.
Provides charm, character, and kerb appeal to the front of your property.
Introduces a clearly defined boundary.
Keep children and pets safely within a defined space.
Driveway Gates Lancashire – Discover Our Exquisite Designs Online
Our wide range of double gate designs are suitable for any driveway in Lancashire. For ease of navigation, we place them into 2 distinct categories.
Wrought Iron Driveway Gates: We have 17 attractive designs to choose from as standard in a selection of width and height combinations in a choice of configurations including 50/50 swing gates. Alternatively, we can offer a wide choice of double gates bi fold designs and 2/3rd to 1/3rd splits in made to measure configurations.
Wrought Iron Estate Gates: If you need to provide a high degree of security to your main driveway access point, we have a solution to meet your needs. They are available in a wide range of modern and traditional designs to suit your tastes and budget.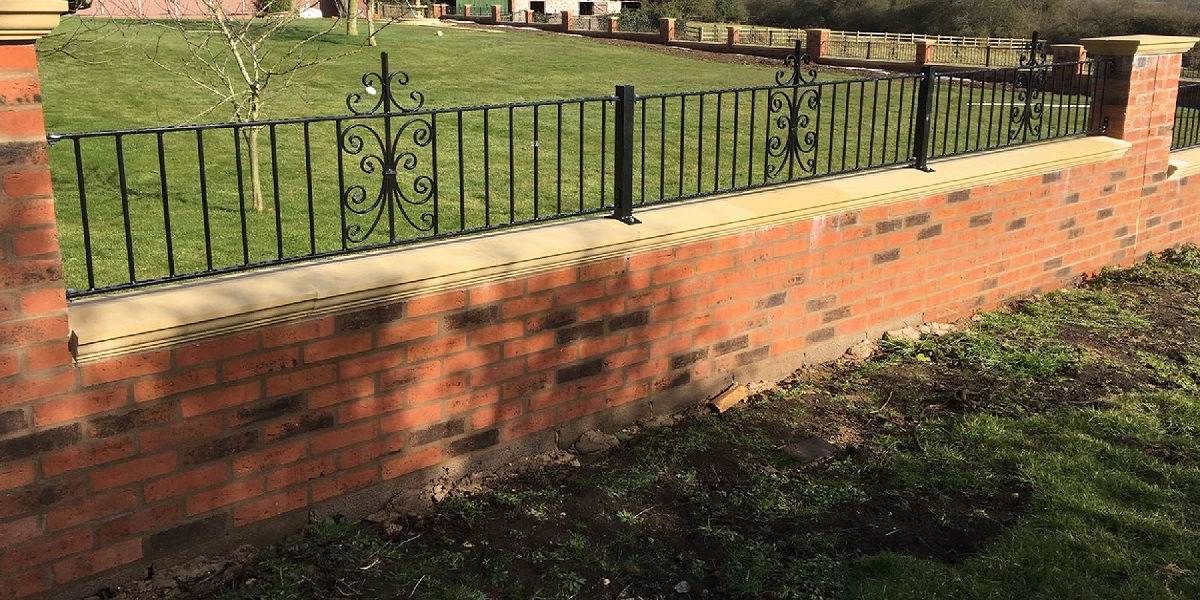 Why Fit Double Gates to your Driveway Entrance?
No matter which one of our designs you select, our range of double gates will provide a wide range of benefits to your property, including:
Increased Security
Kerb Appeal
Privacy
Added Safety
Convenient Access
Reduced Insurance Costs
The Advantages of Buying Online with Wrought Iron Gates Direct
We are a UK-based retailer offering a comprehensive collection of garden and driveway gates.
We provide only high-quality products for sale at an affordable price.
Delivery service available throughout Lancashire.
Our team of experienced staff are available to provide help and advice.
Easy to navigate web-based ordering system with secure payments.
A large range of standard sizes are available to suit most residential requirements.
We offer a popular made to measure service to ensure the perfect fit every time.
Take the Next Step towards Enhancing Your Property
Look through our comprehensive website now to discover a wide selection of wrought iron gates in our online shop. Here you will find the perfect addition to your property, whether you need security, elegance, or both. Alternatively, read our helpful buying guide, faq`s, ordering guide and measuring guide if you are unsure what to order or for all other queries contact us for help and advice.
Follow the links underneath to access a wealth of helpful advice and information pages. We expect to be capable of answering many of your questions and concerns. Instead, you may contact us by email at sales@wroughtirongatesdirect.co.uk or by filling out our enquiry form, and we would be eager to assist you.